Top 10 Best Roman Reigns Spears in WWE history
Roman Reigns spears Sheamus to become the WWE champion- sounds impossible with the presence of Authority on Sheamus' back but it is the truth. WWE Powerhouse Roman Reigns has finally won the WWE Championship overcoming all the odds. The most sensational force in WWE roaster at present, the 30 years Old American beaten Sheamus in an unpredicted match arranged by WWE Chairman Vince McMahon after all the chaos following TLC. This is the second title for Roman Reigns the first time being won for a short while at Survivor Series before getting pinned down by that time's Mr. Money in the Bank Sheamus. Monday night Raw storyline went with the whole authority furious at Roman's actions after he speared COO Triple H following his defeat in TLC main event. WWE's chairman Vince McMahon was the surprise guest of the night especially invited to handle the situation. Vince McMahon granted Reigns a title rematch against Sheamus, with Reigns' job on the line. Reigns fought off McMahon, Alberto Del Rio and Rusev of League of Nations on his way to defeating Sheamus and capturing the WWE World Heavyweight Championship for the second time.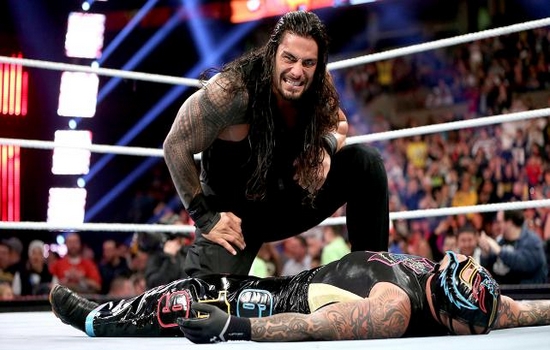 Roman Reigns captured his second WWE World heavyweight title on the day of his daughter's birth. After winning the championship Roman's buddy Dean Ambrose and Usos came in the ring and had a celebration along with the new champ and their best friend. Since his arrival in WWE as the muscle-man of the 'Shield' Roman Reigns has been unstoppable. The only man literally standing before WWE's most brutal force Brock Lesner is loaded with some of the deadliest moves. Roman Reigns spears and superman punches are proving to be hard to digest for all his opponents. After suffering a lot of times Roman Reigns has finally met his destiny. While the Power-House is busy celebrating his victory over The Authority we have a special video for fans featuring the best
ever.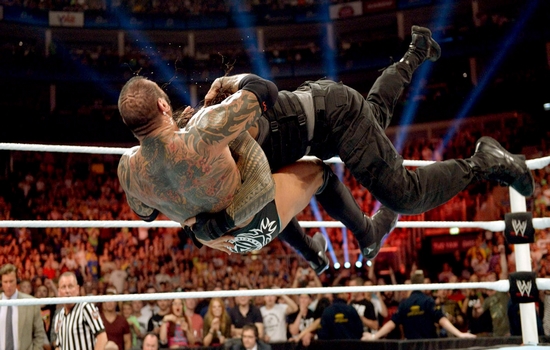 Top 10 Best Roman Reigns Spears in WWE history