Although WWE's each weekly show goes viral on social and broadcast media however its special events are beyond compare. Beating each single TV program in viewership almost every week is a mainstream, even for Monday Night Raw and Smack down. WrestleMania being the biggest and certainly the famous among all WWE shows is considered to be the Super Bowl of sports Entertainment. WrestleMania 31 is scheduled to be held on 29th of March 2015 at California. Apart from its being an eminent trade mark on TV, WrestleMania 31 has few special matches one cannot simply miss. Below are the reasons which make the event worth-watching.
Clash of Power Houses:                                                             
The biggest reason for making WrestleMania 31 to be the most awaited program is probably Roman Reigns V Brock Lesnar match. Ever since its return to WWE none of the competitors has given a real challenge to the Beast Lesnar. Except for one or two times, Brock Lesnar has been dominant in every match he played. At WrestleMania 31 however, the situation is a bit different. Both the challenger and defendant are brutal, aggressive and super-strong. Roman Reigns has proven to the world with his performance that he wouldn't be a piece of cake for Brock Lesnar at WrestleMania 31.
The Return of the Phenom: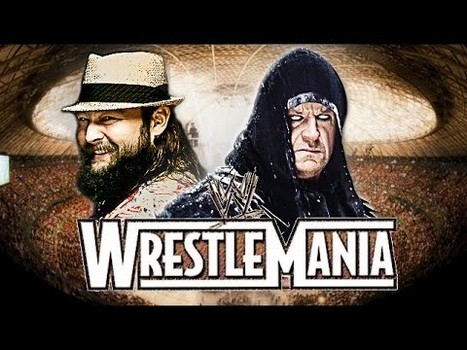 After being beaten by Brock Lesnar at WrestleMania XXX, the return of The Undertaker was considered almost impossible. There was not a single sign of Dead Man ever since his famous Streak was broken by Brock Lesnar. However after being challenged and called out by Bray Wyatt on Monday Night Raw, the Immortal showed a glimpse of what he is capable of. The Undertaker returns at WrestleMania 31 to make the so called new face of fear, rest in peace.
The Authority Challenged:
WWE's COO Triple H along with his wife Stephanie McMahon has been ruling WWE according to his own plans. These self-called 'best for business' plans actually never got support from a common WWE fan. At WrestleMania 31 the Authority has to deal with a revolt.  The Vigilante Sting looks quiet determined to end the era of injustice as he challenges Tripe H at WrestleMania 31. So does the WWE fans.
Faith in Cena Restored:
After being abused and disrespected so many times by the hands of Rusev, the whole American nation is really fired up. At WrestleMania 31 the entire nation's hopes will be on John Cena as he goes for the United States Championship against undefeated Russian Rusev. And the way John Cena made the big Russian tap-out last week, made Americans to have belief in John Cena one more time.
The Apex Predator's Hunt: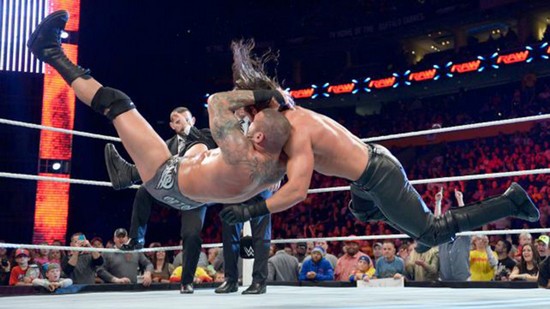 Randy Orton after being attacked by Seth Rollins was burning in the fire of vengeance. The Viper finally lost it at Monday Night Raw and showed Rollins and The Authority why he is called the Apex Predator. After giving a severe beat down to Seth Rollins Randy Orton is planning to challenge him for a match at WrestleMania 31 so he can finish it once and for all.
Andre the Giant Memorial Battle Royal and 7 Men Ladder Match:
All the other WWE superstars will be battling either for Andre the Giant Memorial trophy or Intercontinental Championship. Andre the Giant Memorial Battle will be a traditional top rope elimination match whereas the match for Intercontinental Championship is a 7- men Ladder match. Featuring Bad News Barrett, R-Truth, Dean Ambrose, Luke Harper, Dolph Ziggler, Stardust and Daniel Bryan.