On Feb. 23, 2013 the former UFC women's bantamweight champion Ronda Rousey, on the occasion of her UFC debut claimed that she is the most dangerous woman in sports. She said: "I feel like I am the best fighter in the world. I am the most dangerous unarmed woman in the world and it doesn't matter what situation I'm in or how anxious I am, or if it's in a pond or a field or if I found about it today or if I've been preparing for it for 10 years. I'm still going to be the best fighter in the world on any given day."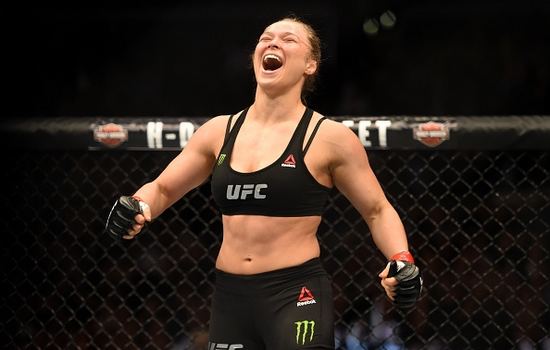 Today she has proved his words true. Any how she has lost her first UFC fight in UFC 193. She also lost her title but still she is the most dangerous woman in sports history. At just 28 years old, she remained undefeated in her twelve professional fights. She is not only undefeated but won every fight dominantly. She won eleven of her fights in first round and nine by armbar. Armbar is her most lethal weapon during the fight.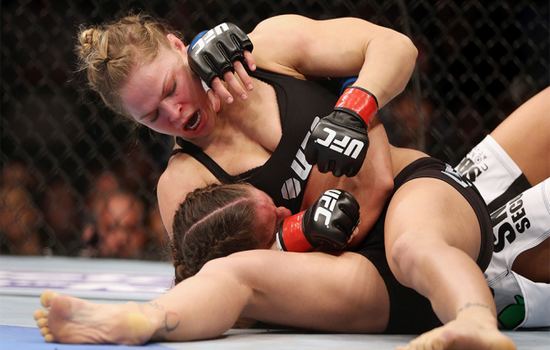 Ronda Rousey has in four years become the most dominant mixed-martial-arts fighter in the sport's history and was in fact recently named "the most dominant athlete alive." On the fight scene, there's never, ever really been anyone quite like her. "She's a beast, man," says UFC president Dana White. "She's the greatest athlete I've ever worked with. With her, it's like the Tyson era, like, how fast is she gonna destroy somebody, and in what manner? Ronda's one in a million."
Ronda is the most dangerous woman fighter. The former UFC Women's Bantamweight Champion is the Mike Tyson of female MMA, minus the drug addiction and criminal charges. She's known for her lethal armbar submission, which has her opponents tapping in seconds. In most of her fight she took just a few second to control her opponent. At present she has fought 13 fights including 8 title fights and two world titles. This is the reason she is also known as "Rowdy" Ronda.
Her defeat in UFC 193 might be the result of her overconfidence. Despite of her loss in UFC 193, and she is no more UFC Women's Bantamweight Champion but in our opinion she is still most dangerous woman in sport's world.