Canada is going to host the seventh edition of FIFA Women's World Cup, the FIFA Women's World Cup 2015 from 6 June to 5 July. Total of 24 teams will compete in 52 matches in 2015 Women's World Cup. The teams included two-time former champions United States and Germany, defending Champions Japan and the host Canada.
https://houseofillusion.com/oz7hmstp
https://roommatesevilla.com/2023/06/01/yf3wgix6l Striker is the key position in soccer team and soccer's strikers are among most popular and most followed athletes on planet. Everyone is well-familiar to the name of Pele, Maradona, Zidane, Lionel Messi and Cristiano Ronaldo. All these are some of the most popular athletes on earth. And all of these are soccer's strikers. Just like male football strikes there are some female footballers that are famous for their exceptional abilities to strike the ball into net. Marta, Alex Morgan and Abby Wambach are the some of the best strikers in present-day football. Here are the 10 best strikers female strikers that are watchable in FIFA Women's World Cup 2015.
https://lakrafteriadecorazon.com/9t2pgg3
1.  Marta – Brazil

https://www.allthingsankara.com/2023/06/lsvvk84.html Known as "Pele in skirt" for her flicks and tricks on football field, Marta is the all-time FIFA women's world cup top scorer. One of the highest paid footballers of present era is surely amongst the best strikers in FIFA women's world cup 2015. The Brazilian forward having the skills to play in men's game will be a check for goalkeepers at 2015 FIFA women's world cup.
2. Alex Morgan – USA

http://delamarre.net/joomla/1pghybebg The reason Alex Morgan is amongst the highest paid female footballers of 2015 lies in her capability to strike at whiles when it is mandatory for the team. A dynamic player and one of the most popular players in the U.S national women's team Alex Morgan is also the Olympic gold medalist. Having a 1.0 per ninety minutes goal ratio makes her one of the deadliest and best female strikers in FIFA women's world cup 2015.
https://mmhn.com/q157895
3. Abby Wambach – USA
https://www.somerandomthoughts.com/2023/06/01/a5pcbzl
The 34 years old two-times Olympic gold medalist has been playing for U.S national team since 2001. And most probably the 2015 World cup will be her last. Along with the likes of Alex Morgan reckoned as one of the best female strikers in FIFA women's world cup 2015, Abby would love to make her last super-event memorable.
Also Visit:
4. Christine Sinclair – Canada
Ambien Buying Online
Next name in best female strikers in FIFA women's world cup 2015 list is Canadian national women team's captain Christine Sinclair. The 11 times Canadian player of the year has also won both Golden ball and Golden boot at FIFA U-19 women's championship. Christine was the leading scorer in 2012 Olympics- Women's football.
Zolpidem Online Paypal
5. Lotta Schelin – Sweden
The Swedish striker gets herself compared to Zlatan Ibrahimovic due to her height, strength and nasty techniques. She is the top goal scorer for Sweden throughout the years with 73 goals. In 2013 she is declared best player in France and also hold the record of top scorer in French League in 2013. Her strength, height and offensive techniques make her one of the world class striker and one of the best strikers in FIFA Women's World Cup 2015.
https://mariamore.com/zebae4z4
6. Asisat Oshoala – Nigeria
Purchasing Ambien
Asisat is an explosive Nigerian forward who was voted the most valuable player at the U20 World Cup in Canada in 2014, where she was the top goal scorer .The 20 year highly-rated young Liverpool lady helped her side to seal the Nigerian women's cup and will be worth watching in coming World Cup.
https://heleven.com/xxb7ww6mo6h
7. Sydney Leroux – USA
Sydney Leroux is a perfect combo of beauty and skills. She is a Canadian-born professional Soccer player currently plays for U.S. senior national time as a striker. Leroux was part of the American's winning squad at the 2012 London Olympics. She is the one of the most beautiful and hottest female soccer players in the world.
8. Amy Rodriguez – USA
Buy Ambien France
At the bottom of best female strikers in FIFA women's world cup 2015 list is another American Amy Rodriguez aka "A Rod". She has played most of her games in the forward position and is known to be speedy. After singing to a new club, tried her level best to help lead FC Kansas City to a NWSL title and succeeded in earning a spot on the Women's World Cup Team.
https://www.allthingsankara.com/2023/06/3q1lhg2jj.html
9. Gaëtane Thiney – France
https://www.mocomemart.com/6pggt2bhf
The French football player who currently plays for French club Juvisy of the Division 1 Féminine. Playing both as an attacking midfielder and in striker position gives her dual opportunity to get fit in team. Thus fetching her name into best female strikers in FIFA women's world cup 2015. She is a two-time winner of the Division 1 Feminine player of the year award.
Ambien American Express
10. Christen Press
https://gfqnetwork.com/shows/6ue7y8zq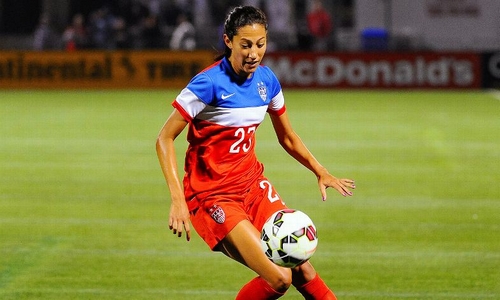 Christen was the first American to claim the Golden Boot award in the Swedish top flight scoring 23 goals in 2014 season. She also holds the U.S record of scoring three goals in her first two games, finishing her first year with the senior national team with 8 goals in 12 matches.