2015 has ended with all his charisma and accomplishments. The world has witnessed a lot of new and astonishing records in the field of sports and particularly in football. Many young footballers came on the pitch past year and amazed the fans with their jaw dropping skills and expertise and they will hopefully do the same in 2016. Top 10 young footballers to watch out in 2016 is edition of those sensational players will be worth to watch in 2016 as they did mesmerized the audience in 2015.
Top 10 Young Footballers to Watch Out in 2016
10. John Stones, Everton
Everton's brilliant young defender john Stones is also riding high in his career. He has become the vital ingredient in Everton lineup. Some big clubs including Chelsea and Real Madrid are also interested in John.
9. Anthony Martial, Manchester United

He has been compared with BPL legend Thierry Henry and no doubt he got the talent to go that level as well. Manchester United's Anthony Martial has shown the some serious skills in his short duration at United. Martial has been crowned the European Golden Boy for 2015 which shows his talent in the game.
8. Mauro Icardi, Internazionale
Internazionale are going great for the first time in quite a while and the main reason behind their success is Mauro Icardi. The 22 years old argentine striker is on 8 spot in Top ten young footballers to watch out in 2016. Mauro is getting some serious attentions from Europe's biggest clubs after netting 22 goals in the previous season and he will be treat to watch in 2016 as well.
7. Paulo Dybala, Juventus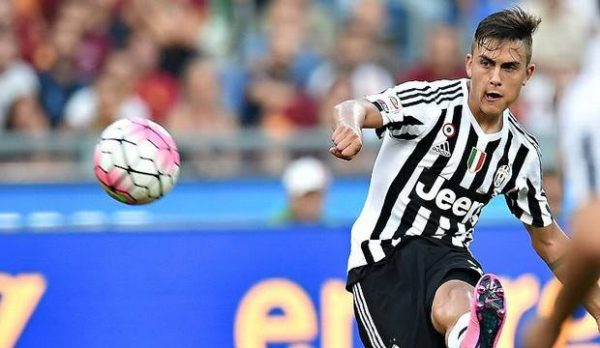 Juventus rising star Paulo Dybala is certainly one of Top ten young footballers to watch out in 2016 .He's scoring goals, providing assists and making the difference in key games and growing exponentially with every passing week.
6. Jamie Vardy, Leicester City

Jamie Vardy is living his dream life right now. He has made the record of most number of goals in consecutive matches with 11 goals in 11 games this season and is the main reason along with Riyad Mahrez that Foxes are second on the points table. But the big question is that can he deliver what he had done in past for his side?? Well we have to wait and see for that.
5. Romelu Lukaku, Everton

Romelu Lukaku already past the 10-goal mark in Premier League play this season, evolving as a reliable goal-scoring figure for his team. Romelu occupies 5th place in our Top 10 young footballers to watch out in 2016. He is one of the top scorers in Barclay Premier League Season 2015/16.
4. Javier Hernández

Look away Manchester United fans because the next youngster who is one of the most impressive in this season is Javier Hernandez. After spending a lot of the time on the bench under LVG at united, Hernandez moved to Beyer Leverkusen where he netted 19 goals in 22 games. Javier Hernandez, has been voted Bundesliga Player of the in a row, having scored seven goals in his last five games for Bayer Leverkusen.
3. Riyad Mahrez, Leicester City

Riyad Mahrez's performance over the first half of the season has been utterly phenomenal. He along with Jamie Vardy proved to be a lethal duo which took the Leicester City to top of points table for a while but they still are 2nd on list. It will be interesting to see that how he will perform in 2016 and whether he stays with foxes or move to some other place.
2. Paul Pogba, Juventus

On 2nd position in our top ten young footballers to watch out in 2016 is Juventus sensation Paul Pogba is one hell of the player and certainly one to watch in 2016 not only due to his professional skills but regarding his move this coming summer, with Barcelona, Real Madrid, Paris Saint-Germain and Bayern Munich likely all in for his services, should the Italians name an affordable price?
1. Neymar, Barcelona

If anyone that can challenge the Messi-Ronaldo Ballon d'Or battle is none other than Neymar. His performances over the past year or so have been absolutely brilliant, and his excellent, in combination with Luis Suarez's goal-scoring knack in the absence of Messi. He has scored 41 goals in 2015 and one of the top scorers in the Europe's major leagues and made him number 1 player in top ten young footballers to watch out in 2016.