10 Female Athletes to Watch at the Rio Olympics 2016
Rio de Janeiro, Brazil is going to feature the biggest gala of sports Rio summer Olympics 2016. More than 10,000 athletes from 207 nations are going to participate in 306 events of 28 different sports.  If we categorize these athletes; some are highly profile while others are yet to demonstrate their abilities and skills. Here we have chosen 10 Female Athletes to watch at the Rio Olympics 2016. These women will be the powerful performers at Rio 2016. Hope you'll enjoy reading and cheer them up.
Simone Biles (USA, Gymnastics)
The American artistic gymnastic Simone Biles is one of the most dominant female athletes in the world. The 19 years old Biles has won four gold medals at the last world championships, including the individual all-around title and two of the four individual event golds. She's going to be a star in Rio Olympics.
Despite being only three years into her senior career, she is already one of the most decorated gymnasts in United States history. She is a two-time United States national all-around champion, two-time world all-around champion, two-time world floor champion and, the 2014 world balance beam champion. She is also a member of the gold-medal-winning American team at the 2014 World Artistic Gymnastics Championships. She has won total of fourteen medals, ten of them gold. With ten gold medals, Biles also holds the record for most gold medals won by a female gymnast in the history of the World Championships.
Ellen Hoog (Netherlands, Field Hockey)
Hockey's pinup girl, Ellen Hoog is ready to shine at Rio Olympics. She is one of the watchable female athletes at Rio summer Olympics. Hoog has enjoyed nearly the perfect career. She has been part of teams that have won the Olympics and World Cup twice plus three European Championships, while she was named the 2014 International Hockey Federation Player of the Year. Hoog is the attacking fulcrum in the Netherlands side, scoring more than 50 goals in an international career spanning 11 years. She has played 127 matches for the Dutch national team in which she has scored 32 goals. She is one of the beautiful athletes in Rio Olympics 2016.
Allyson Felix (USA, Track and Field)
American Track and field star Allyson Felix could make more history in Rio. She is the world's best in the 200m. She is tied with Jackie Joyner-Kersee for the most Olympic track and field medals earned by a U.S. woman and three behind the most won by any woman in the sport. In London, Felix ran two individual events and was on both the 4x100m and 4x400m relays, so four medals in Rio is possible.
Katie Ledecky (USA, Swimming)
19-year-old Olympic swimmer Katie Ledecky is the world record holder in the 400, 800, and 1,500 meter freestyle.  She is the best American swimmer at the moment and the top women's swimmer in the world. In 2014 she broke five world records and had eight first-place finishes, including five gold medals at the Pan Pacific Championships. She is also declared World Swimmer of the Year and the American Swimmer of the Year awards in 2013 and 2014. She is the dominate force in swimming for USA in Rio 2016 Summer Games. "She is such a strong swimmer and such a dominant swimmer," said 22-time Olympic medalist Michael Phelps. "You can tell she is very goal oriented, and for me it brings me back to kind of what I was like way, way, way back in the day. Every time she gets in the water, it's like a world record. She is improving so much, and I think she is just trying to push that barrier, and I think it's pretty exciting to watch her do that."
"Her stroke is phenomenal, how she transitions, and now the walls are great, her kick is great. She does the work, and it shows."
Gwen Jorgensen (USA, Triathlon)
Gwen Jorgensen would be another notable female athlete at 2016 Summer Games. The two-time reigning ITU World Triathlon Champion, Jorgensen promises to become a household name during this summer's Olympics. She will be the most favorite to bring home the gold in Rio. Over the past two years, Jorgensen has arguably been the most dominant athlete in the world. She won a record 13 consecutive World Cup races, an achievement made all the more remarkable by the fact that ITU races — which are comprised of a 1.5 kilometer swim, 40 kilometer draft-legal bike, and 10 kilometer run — are often decided by a sprint finish. She is the 2014 and 2015 ITU World Triathlon Series Champion. She has also been named USA Triathlon's 2013 and 2014 Olympic/ITU Female Athlete of the Year.
Claressa Shields (USA, Boxing)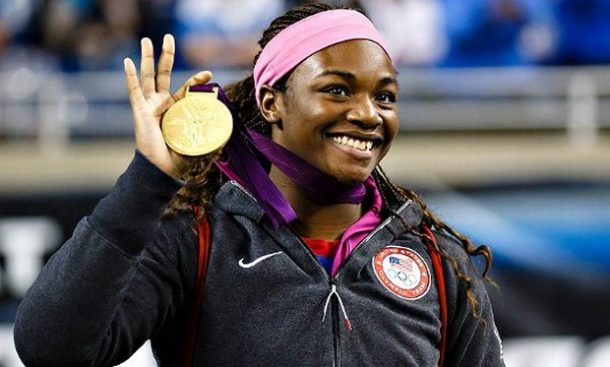 The 21 years old American boxer Claressa Shields is dominant force in boxing for United States. In 2012, at the age of 17, Claressa Shields became the first American women to win a gold medal in boxing at the London Olympics. She has been undefeated since. Shields outpoints Nouchka Fontijn for second straight world title. Michigan boxer's 48th consecutive win lifts career record to 74-1. The 21-year-old will be favored to repeat as Olympic champion in Rio.
Si Yajie (China, Diving)
 Si has been diving since she was six years old. At the age of 14 she stunned the whole world by winning the 10m platform title at the 2013 world championships. The following year she won gold in the same event at Asian Games and she will be a major contender in her first Olympic Games in Rio.
Yana Kudryavtseva (Russia, Rhythmic Gymnastics)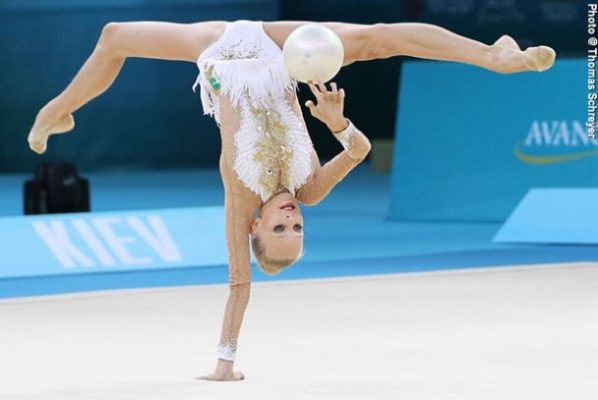 Yana Kudryavtseva will make her Olympic debut at Rio 2016. 18 year Russian rhythmic gymnast nearly unbeatable since joining the senior rhythmic gymnastics ranks in 2013. At the age of 15 in 2013, she was the youngest rhythmic gymnast ever to win a world championships all-around title. In 2014, she became the youngest ever to win two consecutive world titles, and in 2015 the 17-year-old became the youngest ever to win three world titles. Over her three world championship appearances she's won 16 medals, 13 of which are gold. Only in 2015 she did not win gold medal because she couldn't qualify due to leg injury. Hopefully she'll back with her full strength in Rio Olympics 2016 and will stun the world with her outclass skills. And she'll be the one of the most prominent athletes at Rio 2016.
Emma Jorgensen (Denmark, Canoe Sprint)
Danish Canoe sprinter Emma Jørgensen would be a rising star in the Summer Olympics at Rio. She won both the 200m and 500m World Junior Sprint Championship events in 2013, and then in 2014 Emma Jørgensen successfully defended both those titles, won all three European Junior Sprint events and took the U-23 500m win too, as well as a World Championship win in the 1000m Kayak Double event with Henriette Hansen. She could be a star in Rio Olympics 2016.
Ami Kondo (Japan, Judo)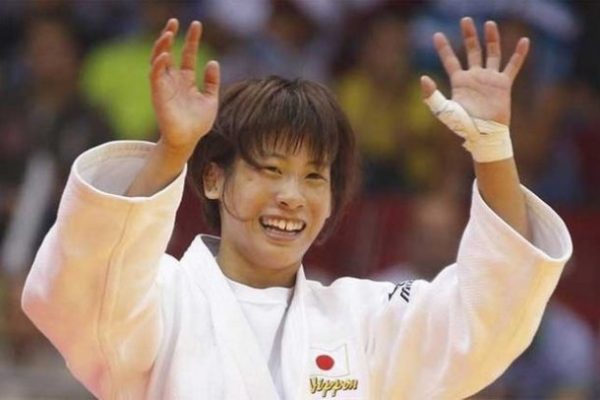 Ami Kondo is a female Japanese judoka. She started judo at the age of 5. Her favorite technique is Harai goshi. 20-year-old Ami Kondo won the 2014 world championships in the -48 kg category, and two months later won the junior world championships. It is expected that she'll stun the world with her mind-blowing performance at Rio Olympics.