The biggest cricketing fair in the history of the sports entertainment is about to let loose its colors in India. The 2015 edition of Indian Premier League is back with all its hustle and glamour at real heights. The cricketing fever created by ICC Cricket World Cup 2015 is about to get on the next level as the whole world of cricket joins hands to become a single IPL team. Before we take a dip in the world of what is called the pure entertainment, let's go back in time to check out some of the highest individual score in IPL so far.
Highest Individual Scores in IPL
Wriddhiman Saha 115*(55)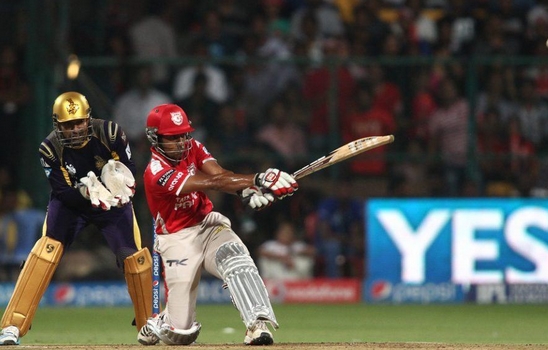 On 1st Jan 2014 Punjabi boy Wriddhiman Saha produced the delightful inning of 122* to take the 10th spot in our list of highest individual score in IPL. The young specialist wicket-keeper maintained an impressive strike rate of over 200 against the best bowling attack of Kolkata Knight Riders.
You May also Like:
Michael Hussey 116*(54)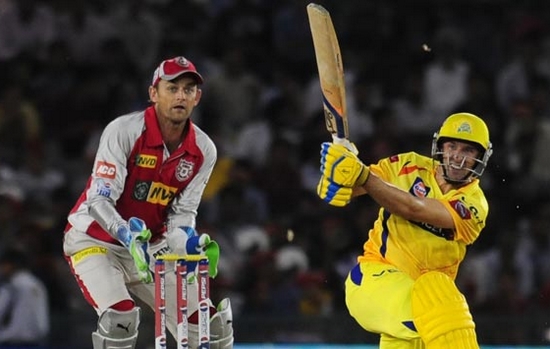 The ever young Aussie has often been doing miracles for both his National and IPL team. His knock of 116* in the first ever edition of IPL is one of the greatest knock and still stands tall in the record books. The 9th highest individual score in IPL incorporated nine maximums and eight boundaries as well.
Andrew Symonds 117* (53)
The mighty Deccan charger blazed fire at their home ground back in 2008 against Rajasthan Royals. Although his team got knocked out of group stage after ending the season with minimum winning percentage yet he has got a place in highest individual score in IPL list.
Virender Sehwag 119(56)
The 2nd Indian to make it to the highest individual score in IPL list is none other than "local munda" Virender Sehwag. There is no doubt about the fact that once he gets going it is hard to stop him. He got going and got going very well against Chargers in 4th edition of Indian Premier League.
Paul C Valthaty 120*(63)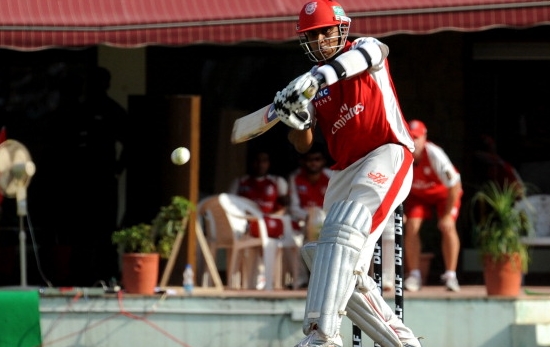 The emerging talent from Indian soil proved his worth for Kings XI Punjab against Chennai at Mohali. His inning of 120 not out was also the highest individual score in IPL 2011 leaving behind the likes of Virender Sehwag and Chris Gayle.
Virender Sehwag 122(58)
Playing from Kings XI Punjab this time, the legendary Viru gave his fresh joined team the perfect present. It looked like the change in color of jersey did not change his batting style at all. Sehwag certainly played a vital role in fetching his team to final of IPL 2014. His 122 off 58 are 5th in the catalog of highest individual score in IPL ever.
Murali Vijay 127(56)
At no. 4 in the count down of highest individual score in IPL is Chennai Super King's right handed opener Murali Vijay. He is also the first ever Indian to score two centuries in Indian Premier League. Murali Vijay will be in action in Pepsi IPL 8 playing from Kings XI Punjab.
Chris Gayle 128*(62)
Humiliating other team's bowlers with his huge merciless bat has always been a favorite hobby for the Caribbean giant. Indian Premier League is undoubtedly Chris Gayle's special event. The person with the most number of sixes in IPL has his name in almost every record list of IPL. Watching his form at IPL the inning of 128* against Delhi Dare Devils in 2012th edition of IPL looks a common thing. Still it is at no. 03 spot in the highest individual score in IPL.
Brendon McCullum 158*(73)
New Zealand ODI captain Brendon McCullum has always been aggressive and dominant in his batting style. His performance and mind set in recent ICC Cricket World Cup 2015 fetched his team in the final of mega event for the very first time. He has been similar effective in the shortest form of cricket as well. His 158* against RCB is a small clue of what he is capable of when it comes to T20.
Chris Gayle 175*(66)
Here comes the IPL king again to crown the list of highest individual sore in IPL. The two times orange cap winner stole the show against Pune Warriors hitting 175* off just 66 balls. He notched up 100 runs in just 30 balls, the fastest ton by any batter in IPL till now. Gayle has also won maximum sixes award in a single season thrice.