After UEFA Champions League, the football fever has been shifted to South America from Europe.  This time Chile is hosting the biggest soccer tournament in South American history; the Copa America 2015. Since 1916, it is the 44th edition of Copa America. Uruguay is the defending champions they won the last tournament in 2001. Uruguay also has won this competition the most times (15), with Argentina winning it 14 times. Brazil has won eight Copa America titles. The last host team to win was Colombia in 2001.
The tournament is decorated with some of the best soccer stars in the world. Presence of Lionel Messi, Neymar, Carlos Bacca and many more iconic performers has enhanced the credibility of the tournament.  This article is about the Best footballers to watch at the Copa America 2015. These players are arranged according to team's pools. Here are the best footballers to watch at the Copa America 2015. Enjoy:
10 Best Footballers to Watch at the Copa America 2015
Lionel Messi – Argentina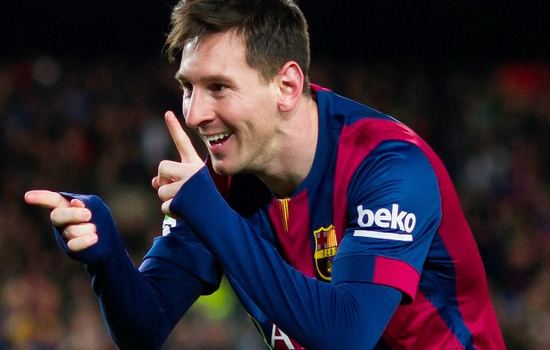 14 times Copa America's winner Argentina's main hope is none other than their skipper Lionel Messi. After marvelous performances for his club Barcelona, Messi is optimistic to win a title for his country. 2015 is a phenomenal year for Leo Messi as he played key role in the triumphs of Barcelona in La Liga, Copa de Ray and UEFA Champions League. Messi is in marvelous form in 2015 and hope to continuous his form and lead his team to the 15th Copa America title.
Also Visit:
Neymar Jr – Brazil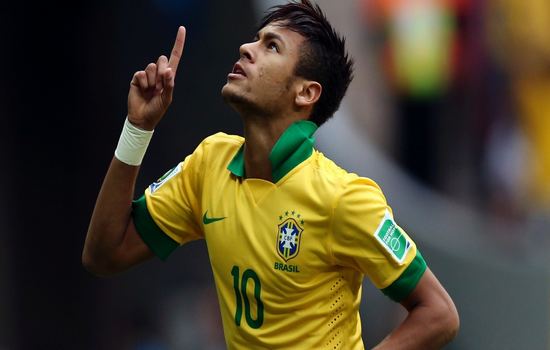 The Brazilian captain was their best player at the Copa America 2015. Although the FIFA world Cup 2014 didn't contain pleasant memories for Brazil but this time they are optimistic to win the title of Copa America 2015. Their main hope is their skipper Neymar Jr. who was in good form. The 23 year old Brazilian striker is one of the leading goal scorers for Brazil. Only Pelé (77 goals), Ronaldo (62), Romário (55), and Zico (48) are ahead of him in the list of Brazil's all time goal scorers.
Unfortunately Naymar was ban for the Knockout stage of Copa America 2015. he was shown a red card for clashing with Colombia players. He was no more participate in the rest of tournament.
James Rodriguez – Colombia
The Colombian sensation James Rodriguez is another player to watch at the Copa America 2015. After an outstanding 2014 World Cup in Brazil, James joined Real Madrid for 80 million euros in July 2014. James joined an elite list of superstars including Cristiano Ronaldo, Gareth Bale, Zinedine Zidane and David Beckham when he wore the No. 10 jersey for Real Madrid. James' pinpoint passing accuracy, incredible vision and selfless nature make him one of the most promising young players in football and also one of the best footballers to watch at the Copa America 2015.
You May Like
Alexis Sanchez – Chile
The host Chile has a great chance to end the 99-year wait to win the 1st Cop America title.  Although Chile has some big names in the squad like goalkeeper Claudio Bravo, Charles Aránguiz and David Pizarro.  Yet their success depends upon the performance of Alexis Sanchez. The 26-year old Arsenal's winger is considered one of the most dangerous players for any opposition. His accuracy, dribbling and ball control, speed and killer instinct makes him one of the best footballers to watch at Copa America 2015.
Carlos Bacca – Colombia
It'll be injustice if Carlos Bacca is not included in the list of 10 best players to watch in Copa America 2015. Bacca's striking abilities especially speed and accuracy the ball to hit into the net makes him Colombia's next great striker, and one of the continent's most-wanted forwards.
Jesús Corona – Mexico
The young Mexican goalkeeper Jesus Corona is another footballer to watch at Copa America 2015 in Chile. Commonly known as "El Tecatito", is one of the most promising youngsters in the country. Corona is a complete footballer. He is young just 22 years old. He is playing on a regular basis with a European club and his talent is undeniable. Corona will be instrumental for Mexico in the Copa America 2015.
Lucas Barrios – Paraguay
Paraguay's striker Lucas Barrios is another notable player in Copa America 2015. The Panther is famous for his effectiveness in the target area. Argentine-born Paraguayan footballer is currently plays as a striker for Spartak Moscow. The success of Paraguay in Copa America is depends upon the performance of Lucas Barrios.
Sergio Aguero – Argentina
Sergio Aguero along with Lionel Messi was a part of the runners-up squad in FIFA World Cup. Lionel Messi, Sergio Aguero had some personal fame when he claimed the EPL Golden Boot. His partnership with Messi would be lethal if both combine well. Once he gets going, the Manchester City is very difficult to stop. He would also be an important figure in the Argentina attack in any tournament either it was World Cup or it is Copa America.
Edinson Cavani – Uruguay
The key player of defending Champions Uruguay Luis Suarez has been suspended at the 2014 World Cup for biting Giorgio Chiellini. As the Suarez is still suspended, the whole burden is on the back of PSG striker Edinson Cavani.  In the absence of Suarez veterans Edinson Cavani and Diego Godin will be the headline of the squad. The striker was second top scorer for PSG behind Zlatan Ibrahimovic with 18 goals. He is the most important player for Uruguay and the side would rely too much on his to score goals.
Roberto Firmino – Brazil
Next player in the list of 10 best footballers to watch at Copa America 2015 is the Brazilian attacking mid-fielder Roberto Firmino. The 23-year-old had another superb season in the Bundesliga, scoring seven goals and registering 10 assists. His pair with skipper Neymar Jr. will be prove lethal for any team in Copa America 2015.